Windows 7 & Server 2008 Materials for MSPs
Do you have customers who still need transitioned? Do you have new opportunities to help end users get upgraded?
Download this toolkit to help create urgency and communicate the critical need to upgrade current and prospective customers still using Windows 7 and/or Windows Server 2008. This campaign can help position you as a trusted technology advisor using the following deliverables:
3 Email Templates
Blog Post
Presentation
Flyer
Video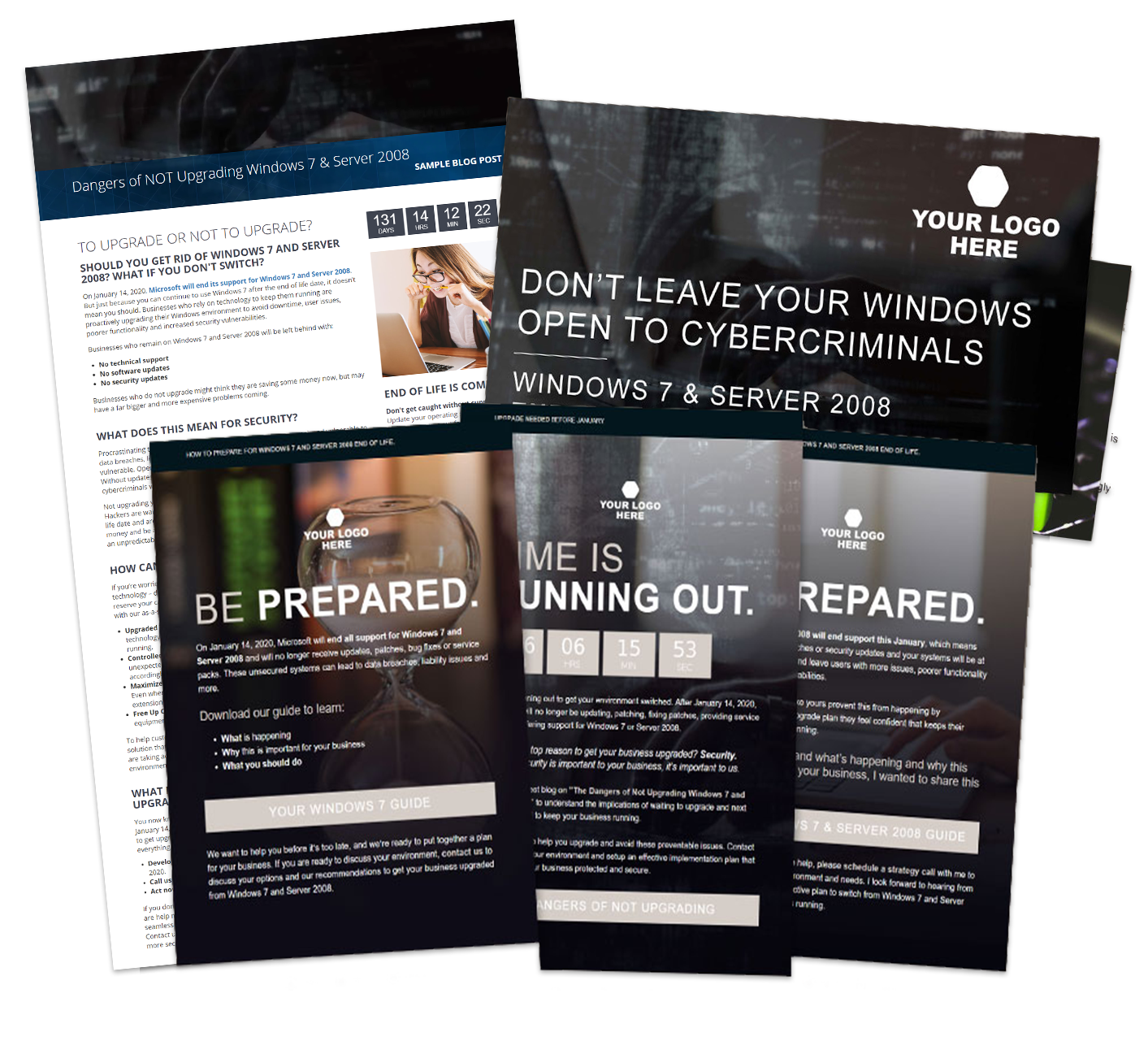 Customers need your help before it is too late! Microsoft's deadline to end all support for Windows 7 and Server 2008 on January 14, 2020 is approaching quickly. After this date, usability will decline and leave users with more issues, poorer functionality and serious security vulnerabilities. End users are seeking help from knowledgeable MSPs who can get them upgraded in a timely manner. This toolkit was created to help MSPs use Windows 7 and Server 2008 End of Life as an opportunity to build their reputation and capture more revenue.