COVID19 Updates
Message from Corey Kerns, Collabrance Vice President & General Manager
We are prepared, equipped and ready to serve you and your customers.
As the COVID-19 (coronavirus) pandemic continues to unfold in the U.S., Collabrance (a GreatAmerica Company) plans to remain fully operational. We are carefully monitoring updates by the CDC, our incident response team is meeting frequently to assess the unfolding situation, and we are taking the necessary steps to ensure safety and continuity.
We are confident our business continuity plans includes communication, education and operational preparedness to provide top-level, uninterrupted service for you and your customers.
The health and well-being of our employees, your team and your customers are a top priority for us.
As COVID-19 evolves, we encourage you to please take the necessary precautions to ensure the safety, health and well-being of your team, customers, family, friends and community. We are here to support you and your customers, and operate effectively to maintain business as usual. If you have any questions, concerns or needs, please feel free to reach out to your Collabrance Team.
Kind regards,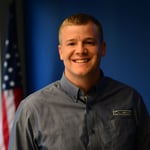 Corey Kerns
Vice President & General Manager
ckerns@collabrance.com
877.715.8485

---
COVID-19 FAQs
As we connect with MSPs and the IT Community across the nation, we compiled a list of common questions and answers we wanted to provide to you as a resource.
Questions? Please email info@collabrance.com and a Collabrance Team Member will reach out with more information.
---
Other Resources
CARES Act
Before you participate in any of these programs, you should check to be sure they don't impact your ability to apply and qualify for state and local funds.
Trusted resource for rules and regulations regarding CARES Act:
Q&A, SBA guidelines, and how to apply for the Paycheck Protection Program:
Check with your state economic entity for any available resources:
Other:
SMB Government Funds for Cybersecurity
A group of IT service providers (ITSPs) is calling on the U.S. federal government to develop legislation that funds SMB technology spending. READ MORE
Center for Disease Control & Prevention (CDC)
---
We're here for you! While we may be separate, we're still together.